German / U.S. Progressive-Rock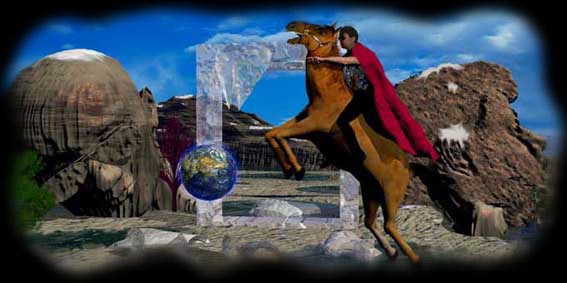 OUR STORY
DIGITALIS was founded in 1989 by Rüdiger Deuster and Torsten Gager in Düsseldorf/Germany ( a city you might know as the home of Kraftwerk and other innovative bands). It was an attempt to create a totally computer - controlled live-act. In contrary to other bands a lot of new procedures and devices had to be created, because they had not been on the market yet, or were at least unaffordable. The result was a concert-program lasting for approximately 1 hour and our first CD "Cable-Salad". The concert was totally MIDI-controlled. Even the stage-lightning, pyro-effects, fog, and the complete mixing were operated by pre-programmed MIDI. During the production-time of 3 years we had e. g.develo-ped a stage-light-controller and a light-simulator for the programming, that allowed the operation of all ligths and ef-fects absolutely syncronous to the music, which was somehow a semi-playback. We never used any tape-recorders or digital means, but the real electronic instruments, which were controlled by a MIDI-player. The rest was played live. That`s what we have pioneered first.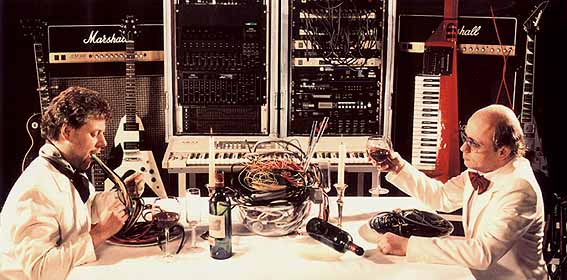 DIGITALIS in 1992
This photo was a hell of work. It took a whole day. You`ll find it inside the "Cable-Sald"-booklet.
The CD was produced in an unusual way too. It was somehow like a concert, because the only difference was, that a DAT - recorder was at the end of the signal-path instead of a P.A.-system. Of course this was digitally mastered, but a single mistake caused a repetition of the recording. The recording-room had a size of 2,5 x 2.5 meters and the tempe-ratures could easily rise up to 35 degrees C in summer,when all the electronic stuff was turned on.
Thanks to "Perrier" for the mineral-water-supply.
The concerts were quite exciting for us, because the technique was very sensible, but it was working.During that time we tried to promote everything and introduced our project to the papers and radio-stations.
During an interview it was criticised, that the songs were purely instrumental, so we thought it over and decided, that the next production should contain vocals. Within 1 year from that point "Dancing in the Fire" was released. Based on the old style the songs were enhanced by lead-and backing-vocals
DIGITALIS in 1994
Our next mission....
Again the concerts were totally MID I- controlled, but it was even more sophisticated. The CD was made by means of digital MIDI-syncronized multitracking at least for the guitar and the vocals and again digitally mastered. The sound-quality was much better and our experiment had succeeded so far.
The introduction of multitrack harddisc - recording and the growth of the popularity of the internet lead us to a new e-ven more innovative thought. At that time, when we had the facilities to syncronize everything we wanted to sample-accurate we could work with musicians everywhere in the world . We started to work on the new concept without knowing who will ever sing whatever kind of lyrics for these songs. Of course we had own imaginations, but we left everything open to the singer`s ideas. After a long search on the internet we found Ric Bonnell and tried a first song together. It turned out quickly, that together we could be a dream-team. It was a mistake to think, that due to the fact that the instrumental tracks were pre-produced most of the work was done. That`s when work really started. Countless e-mails had to be sent, the songs had to be adapted to Ric`s style and a few new songs were written as well. After 3 years of composing, arranging,mixing and finalizing our new high-quality-CD is ready: "Season of the Reason", a warm-sounding progressive release with really demanding lyrics.
Read more in our "The Making of Season of the Reason" - page.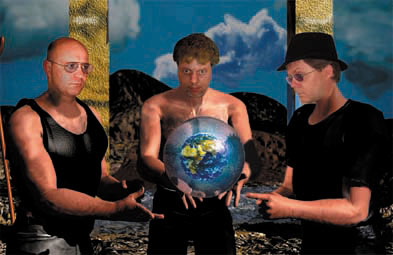 DIGITALIS in 2002
It`s a pity, that we`ve never been together on the same patch of earth but working together thousands of miles away from each other is still a big pleasure
It`s hard to tell what will be coming next, but we`ll continue being innovative. Perhaps a production without external instruments using a bare P.C........